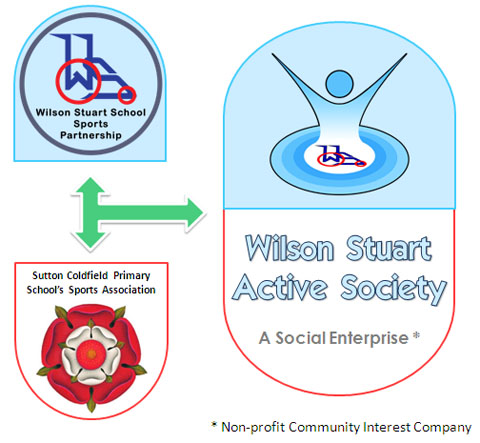 Based at Wilson Stuart School, we work collaboratively with schools to promote PE, School Sport and Community Sport and now advocate the School Games.
Wilson Stuart Active Society is a 'Not for Profit' Community Interest Company (CIC) or Social Enterprise. All our profits go back into the community we serve to ensure sustainability and high quality service for schools.
All of our member schools have worked hard to ensure that PE and school sports remain integral to the curriculum and accessible to everyone.
Support Primary Schools with Intra School / House Competition
Organise, Coordinate and Deliver Inter School Competition for our Primary Schools (School vs School)
Sign post Primary Schools towards County and Regional subject to achieving at level 2.
Inclusive SEND competition
We are 1 of 49 other lead Hubsites across England in trying to get more young disabled people involved in more competitive competition.
Organise and provide training for other School Games Hubsites around disability sport and inclusive competition.
Take on lead role in helping coordinate the level 3 Disability competition.
Course is delivered at your school.
Bikes and equipment provided if pupils do not have.
Bronze Ambassador Young Leader Academy or Yr 5 & Yr 6 pupils.
Level 2 and Level 3 competition leader opportunities.
Work with secondary school PE Departments to expand their students leadership opportunities, specifically Bishop Vesey's Grammar School.